Founded and established in 1972 by Late Shri Vashrambhai Dodiya, we at Solid 1972 hold a prominent identity in Road Construction Equipment manufacturing.
By seeking technical updates from global market, we sensed the demands to make our products better with best possible technical changes and worked upon to satisfy the every niche demands. This practice has made us one of the leading and most innovative manufacturers of India.Our team of expert researchers put all their efforts in offering profitable solutions using latest technologies.
We aim to design and deliver most consumer friendly, innovative yet practical products of Road Construction Equipments.
Our range of key products include Asphalt Paver Finishers (having 2.5 meters to 6 meters paving width) and Stationery / Mobile Asphalt Drum Mix Plants (40 TPH to 150 TPH capacities).
Our present Chairman Shri Hasmukhbhai V Dodia is a graduate in commerce. He ha s over three decades of floor and on field experience. He is the major force behind the continuous Change in machines for the betterment of performance at sites suitable to end users. From start his motto s to give the best of product with technology at par with an affordable price to the Customers. Inspite of his busy schedule he imparts time to the social commitments for the society.30 years Experience in this field and founder of solid 1972.
2014
2010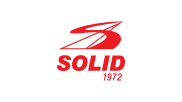 2007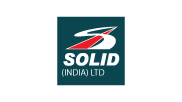 1990
1985
1982
1972